About provider
Oral and maxillofacial surgery requires additional years of hospital-based surgical and anesthesia training after graduation from dental school. As one of three oral and maxillofacial surgeons at Yen Oral Surgery, Dr. Kevin Yen manages a wide variety of problems relating to the mouth, teeth, and facial regions. He practices a full scope of oral and maxillofacial surgery with expertise ranging from dental implant surgery and wisdom tooth removal to corrective jaw surgery.
San Jose
1660 Willow Street, Suite 5
San Jose, CA 95125
Milpitas
856 North Hillview Drive
Milpitas, CA 95035
Website
Stemodontics certified
Each team member at Yen Oral Surgery is well-versed and certified in the process of harvesting stem cells using Stemodontics.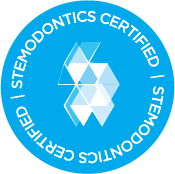 Ready to enroll?
Save the future by enrolling today
By preserving your child's stem cells with Stemodontics, you are joining thousands of forward-thinking people who have taken control of their family's future health.