About provider
Wang Oral Surgery offers a unique experience that emphasizes patient care and technical excellence. There, they consider all patients as family and treats them accordingly. They are a paper and latex-free office who looks to the future of the planet as well as their patients. As an oral and maxillofacial surgeon, Dr. Wang manages a wide variety of problems relating to the mouth, teeth and facial regions.
Pleasanton
1475 Cedarwood Ln,
Pleasanton, CA 94566
Website
Stemodontics certified
Wang Oral Surgery has Stemodontics-certified staff members who are ready to assist in the collection and storage of stem cells through Stemodontics.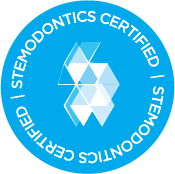 Ready to enroll?
Save the future by enrolling today
By preserving your child's stem cells with Stemodontics, you are joining thousands of forward-thinking people who have taken control of their family's future health.