About provider
Southern Surgical Arts' philosophy is simple: they strive to provide exemplary, affordable, and professional oral surgery care in a compassionate and caring environment. They carry out this philosophy in every aspect of their practice, using the most advanced tools available and treating patients as though they are family.
Tyler
2550 Elkton Trail,
Tyler, TX 75703
Palestine
1721 S Sycamore St,
Palestine, TX 75801
Website
Stemodontics certified
Southern Surgical Arts has Stemodontics-certified staff members who are ready to assist in the collection and storage of stem cells through Stemodontics.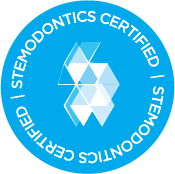 Ready to enroll?
Save the future by enrolling today
By preserving your child's stem cells with Stemodontics, you are joining thousands of forward-thinking people who have taken control of their family's future health.