About provider
In a city with such rich history, SAOMSA is proud to be one of the longest-running oral surgery practices serving our great community. We have been providing South Texas with personal, technologically-advanced, world-class oral surgery solutions since 1967, cultivating a tradition of compassionate excellence and an impeccable reputation.
Medical Center Office
5282 Medical Dr #316,
San Antonio, TX 78229
Castroville
1014 Paris St Suite A,
Castroville, TX 78009
Pecan Valley
4025 E Southcross Bldg 1, Ste 5,
San Antonio, TX 78222
Website
Stemodontics certified
Each team member at San Antonio Oral & Maxillofacial Surgery Associates is well-versed and certified in the process of harvesting stem cells using Stemodontics.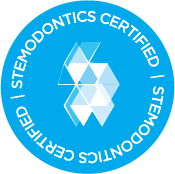 Ready to enroll?
Save the future by enrolling today
By preserving your child's stem cells with Stemodontics, you are joining thousands of forward-thinking people who have taken control of their family's future health.