About provider
Park Cities Oral & Maxillofacial Surgery Associates creates a welcoming and friendly atmosphere for all patient appointments. They offer a variety of oral procedures as well as anesthesia options to prevent pain or discomfort during treatment. Drs. Phillips and Ray provide a thorough consultation to determine the proper oral procedure needed to treat their patients' conditions and restore their smiles. Their oral surgeons are highly qualified to perform the full scope of oral and maxillofacial surgery, including dental implant placement, wisdom teeth removal, bone grafting, pre-prosthetic surgery, and more.
Dallas
6140 Sherry Ln,
Dallas, TX 75225
Website
Stemodontics certified
Park Cities Oral & Maxillofacial Surgery Associates has Stemodontics-certified staff members who are ready to assist in the collection and storage of stem cells through Stemodontics.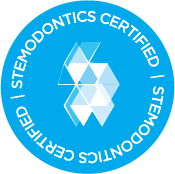 Ready to enroll?
Save the future by enrolling today
By preserving your child's stem cells with Stemodontics, you are joining thousands of forward-thinking people who have taken control of their family's future health.