About provider
As a full-service oral and maxillofacial surgery practice, Oral Surgery Services is committed to improving oral health and well-being with uncompromising quality of care. They proudly serve the greater New Orleans, LA, region with offices conveniently located in Metairie, LA and Gretna, LA. Their oral surgeons, Dr. Demarcus Smith, Dr. Michael Ferguson, and Dr. Dale Misiek offer experienced oral and maxillofacial treatments for procedures such as general tooth extractions, dental implant placement, wisdom teeth removal, facial trauma, oral pathology, and more.
Metairie
4420 Conlin St Suite 203,
Metairie, LA 70006
Gretna
250 Ochsner Blvd #104,
Gretna, LA 70056
Website
Stemodontics certified
Each team member at Oral Surgery Services is well-versed and certified in the process of harvesting stem cells using Stemodontics.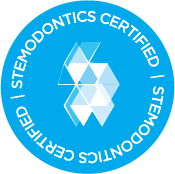 Ready to enroll?
Save the future by enrolling today
By preserving your child's stem cells with Stemodontics, you are joining thousands of forward-thinking people who have taken control of their family's future health.