About provider
OC Oral Surgery ensures that their patients receive individualized care based on their specific oral health needs. The practice's board-certified oral and maxillofacial surgeon, Junil Ahn, DDS, MD, strives to offer every single patient the highest level of specialized care. OC Oral Surgery provides a wide variety of surgical services including dental implant placement, wisdom teeth removal, bone grafting, and the treatment of various oral pathologies. It is their number one priority to deliver the most comfortable and effective treatment possible to all of their patients.
Aliso Viejo
15 Mareblu Suite 300,
Aliso Viejo, CA 92656
Website
Stemodontics certified
OC Oral Surgery has Stemodontics-certified staff members who are ready to assist in the collection and storage of stem cells through Stemodontics.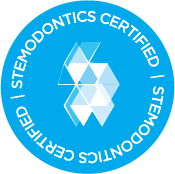 Ready to enroll?
Save the future by enrolling today
By preserving your child's stem cells with Stemodontics, you are joining thousands of forward-thinking people who have taken control of their family's future health.