About provider
Northwest Oral & Maxillofacial Surgery specializes in the removal of wisdom and diseased teeth; and, the preparation for and placement of dental implants. In addition, we diagnose and treat pathological and cosmetic problems, as well as other diseases and injuries of the face, mouth, dentition, jaws and neck.
Conroe
2249 N. Loop 336 West, Suite A
Conroe, TX 77304
Technology Forest
4185 Technology Forest Blvd, Suite 100
The Woodlands, TX 77381
Sterling Ridge
10333 Kuykendahl, Suite A
The Woodlands, TX 77382
Louetta
8687 Louetta Road, Suite 100
Spring, TX 77379
Magnolia
827 S. Magnolia Building 2, Suite A
Magnolia, TX 77355
Huntsville
3200 Robinson Creek Pkwy. Suite A
Huntsville, TX 77340
Website
Stemodontics certified
Northwest Oral & Maxillofacial Surgery has Stemodontics-certified staff members who are ready to assist in the collection and storage of stem cells through Stemodontics.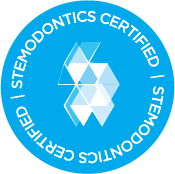 Ready to enroll?
Save the future by enrolling today
By preserving your child's stem cells with Stemodontics, you are joining thousands of forward-thinking people who have taken control of their family's future health.