About provider
Nathan R. Brown, MD, DMD, is a board-certified oral and maxillofacial surgeon who always puts his patients first. Providing the highest quality of care is standard practice at Northlake Oral & Facial Surgery. Dr. Brown and his experienced and compassionate staff always strive to ensure his patients' comfort, care, and safety. Giving personal attention and treatment plans customized to your specific oral health needs, Northlake Oral & Facial Surgery is the leading oral surgery practice in Slidell, LA, and Mandeville, LA.
Slidell
1271 7th St,
Slidell, LA 70458
Mandeville
102 Fontainbleau Dr Bldg C,
Mandeville, LA 70471
Website
Stemodontics certified
Each team member at North Lake Oral & Facial Surgery is well-versed and certified in the process of harvesting stem cells using Stemodontics.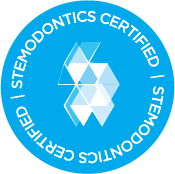 Ready to enroll?
Save the future by enrolling today
By preserving your child's stem cells with Stemodontics, you are joining thousands of forward-thinking people who have taken control of their family's future health.