About provider
Dr. Kurtz, Dr. Lee, and their administrative and surgical care team at Greater Connecticut Oral Surgery & Dental Implants always go the extra mile to make sure their patients feel safe, comfortable, and informed throughout their treatment. Every patient that comes through their doors receives personalized attention that results in customized treatment plans and a welcoming experience.
Danbury
129 Park Ave,
Danbury, CT 06810
New Milford
487 Danbury Rd Bldg A,
New Milford, CT 06776
Website
Stemodontics certified
Greater Connecticut Oral Surgery & Dental Implants has Stemodontics-certified staff members who are ready to assist in the collection and storage of stem cells through Stemodontics.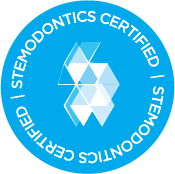 Ready to enroll?
Save the future by enrolling today
By preserving your child's stem cells with Stemodontics, you are joining thousands of forward-thinking people who have taken control of their family's future health.