About provider
Scott Warren, DDS, M.D., is board certified in Oral & Maxillofacial Surgery by the American Board of oral and maxillofacial surgery. At Brazos Oral & Facial Surgery, you will receive individualized care based on your specific oral health needs. Their compassion for the people they treat is known throughout the community, and patients are referred to them because they treat every patient as part of their family. They are always aiming to provide top-notch patient care and patient service. Their success is accomplished through a combination of professional goals, providing timely care and treatment, and by developing a team of employees whose abilities and personalities deliver results.
Waco
103 Burnett Ct,
Waco, TX 76712
Website
Stemodontics certified
Brazos Oral & Facial Surgery has Stemodontics-certified staff members who are ready to assist in the collection and storage of stem cells through Stemodontics.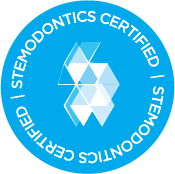 Ready to enroll?
Save the future by enrolling today
By preserving your child's stem cells with Stemodontics, you are joining thousands of forward-thinking people who have taken control of their family's future health.