About provider
At our practice, we are driven to providing patients with premium care by our highly skilled team every step of the way. Our oral surgeons Dr. Nedbalski and Dr. Lerner are dedicated to providing you with the knowledge, treatment, and personalized care needed to make your smile healthy and worthwhile.
Boulder
3450 Penrose Pl #120,
Boulder, CO 80301
Longmont
1325 Hover St #101,
Longmont, CO 80501
Website
Stemodontics certified
Boulder Oral Surgery & Dental Implants has Stemodontics-certified staff members who are ready to assist in the collection and storage of stem cells through Stemodontics.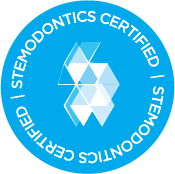 Ready to enroll?
Save the future by enrolling today
By preserving your child's stem cells with Stemodontics, you are joining thousands of forward-thinking people who have taken control of their family's future health.