About provider
Dr. Bobst and his surgical team at Boise Oral Surgery & Dental Implant Center understand that in order to build a foundation of trust, each and every patient has to be treated as unique individuals with specific oral health needs. They offer a wide range of surgical services including wisdom teeth removal, dental implant placement procedures, bone grafting, oral pathology screening, facial trauma treatment, and corrective jaw surgery, just to name a few.
Boise
7910 W Ustick Rd,
Boise, ID 83704
Website
Stemodontics certified
Each team member at Boise Oral Surgery & Dental Implant Center is well-versed and certified in the process of harvesting stem cells using Stemodontics.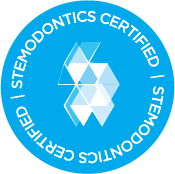 Ready to enroll?
Save the future by enrolling today
By preserving your child's stem cells with Stemodontics, you are joining thousands of forward-thinking people who have taken control of their family's future health.