About provider
Barefoot Oral & Facial Surgery practices a full scope of oral and maxillofacial surgery, with expertise in such treatments as corrective jaw surgery and wisdom tooth removal. We can also diagnose and treat facial pain, facial injuries and TMJ disorders, and perform a full range of dental implant and bone grafting procedures. Dr. Matthew Barefoot's staff is trained in assisting with I.V. sedation within our state-of-the-art surgical facility.
Mount Pleasant
1203 Two Island Ct, Suite 102
Mt Pleasant, SC 29466
Website
Stemodontics certified
Each team member at Barefoot Oral & Facial Surgery is well-versed and certified in the process of harvesting stem cells using Stemodontics.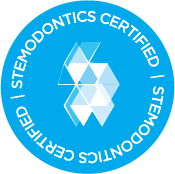 Ready to enroll?
Save the future by enrolling today
By preserving your child's stem cells with Stemodontics, you are joining thousands of forward-thinking people who have taken control of their family's future health.