About provider
Alexandre Balaci, DMD, and his highly trained staff work hard to maintain a friendly, safe, caring, and healing environment for all of their patients. Balaci Oral and Facial Surgery provides patients with a full scope of oral and maxillofacial surgery services ranging from general and wisdom tooth extractions to various types of dental implants and complex jaw reconstruction.
Lebanon
860 Tuck St,
Lebanon, PA 17042
Website
Stemodontics certified
Balaci Oral & Facial Surgery has Stemodontics-certified staff members who are ready to assist in the collection and storage of stem cells through Stemodontics.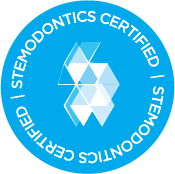 Ready to enroll?
Save the future by enrolling today
By preserving your child's stem cells with Stemodontics, you are joining thousands of forward-thinking people who have taken control of their family's future health.