About provider
Avon Oral, Facial, and Dental Implant Surgery in Avon, CT, has been devoted to providing the highest level of surgical care in a comforting and state-of-the-art environment since 1985. We provide the full scope of the most up-to-date consultative and surgical services, supported by an experienced professional staff consisting of registered nurses and certified oral and maxillofacial surgical assistants. Drs. Lieblich, Fletcher, and Gill practice the full scope of oral and maxillofacial surgery with expertise ranging from treatment of facial trauma to corrective jaw surgery and wisdom tooth removal.
Avon
34 Dale Rd Suite 105, Avon, CT 06001
Website
Stemodontics certified
Each team member at Avon Oral, Facial, and Dental Implant Surgery is well-versed and certified in the process of harvesting stem cells using Stemodontics.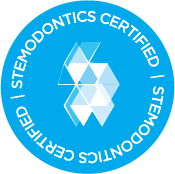 Ready to enroll?
Save the future by enrolling today
By preserving your child's stem cells with Stemodontics, you are joining thousands of forward-thinking people who have taken control of their family's future health.