About provider
Advanced Oral Surgery & Dental Implant Studio of Grand Rapids, MI, is built on a foundation of genuine care for our patients and community. We're here to help you smile again, which means we're all about giving you the best experience, every time. Our trusted oral and maxillofacial surgeon, Mark L. Jesin, DDS, provides top-notch, state-of-the-art treatment for patients of all ages, focused on safety and compassion.
Grand Rapids
3855 Burton Street SE, Suite B
Grand Rapids, MI 49546
Website
Stemodontics certified
Advanced Oral Surgery & Dental Implant Studio has Stemodontics-certified staff members who are ready to assist in the collection and storage of stem cells through Stemodontics.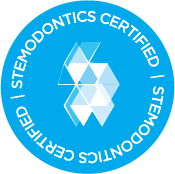 Ready to enroll?
Save the future by enrolling today
By preserving your child's stem cells with Stemodontics, you are joining thousands of forward-thinking people who have taken control of their family's future health.