About provider
Beech & Reid Oral & Dental Implant Surgery has two convenient offices located in beautiful Sunnyvale and San Jose, California, and proudly offers stem cell banking. Now you can be a part of revolutionary dental stem cell banking and store a tooth with Stemodontics. We regularly perform wisdom teeth removal procedures and are happy to provide best-in-class oral surgery services to patients of all ages. Dr. Beech is a member of the American Association of Oral and Maxillofacial Surgeons and Dr. Reid is board-certified by the American Board of Oral and Maxillofacial Surgery. When you come to our practice for elite oral surgery care, you can expect nothing but the best!
Sunnyvale
1565 Hollenbeck Avenue, Suite 104
Sunnyvale, CA 94087
San Jose
2945 The Villages Parkway
San Jose, CA 95135
Stemodontics certified
Beech and Reid Oral Surgery has Stemodontics-certified staff members who are ready to assist in the collection and storage of stem cells through Stemodontics.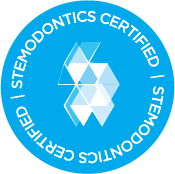 Wisdom teeth removal
Wisdom teeth are the last teeth to develop and emerge in the mouth. There is often not enough room for them, which causes them to grow at awkward angles or into other teeth and bone causing the tooth to become impacted. Impacted teeth require special attention from an oral surgeon because they must be removed to avoid a number of complications from arising, such as infection, swelling, pain, cysts, and more.
Drs. Beech and Reid can remove your or your child's wisdom teeth in the safety and comfort of our offices. By removing your wisdom teeth early, you are preventing many future oral health complications from arising and can also have your stem cells harvested from these teeth and stored in a laboratory for future medical uses.
Ready to enroll?
Save the future by enrolling today
By preserving your child's stem cells with Stemodontics, you are joining thousands of forward-thinking people who have taken control of their family's future health.