About provider
Our Menlo Park office is located in beautiful California, where Dr. Fross regularly assesses and treats patients of all ages. If you or your child are in need of getting your wisdom teeth removed, look no further! Dr. Fross practices the full scope of oral and maxillofacial surgery needs and looks forward to helping you and your loved ones achieve a complete, healthy smile. Ask him about dental stem cell banking and how it can help produce regenerative medicine, stem cell therapy, and more to protect your future health.
Menlo Park
321 Middlefield Road Suite #110
Menlo Park, CA 94025
Stemodontics certified
Scott Fross, DDS, Oral & Maxillofacial Surgeon, is specially trained and certified in the process of harvesting stem cells using Stemodontics.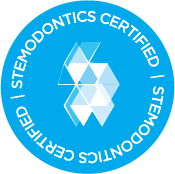 Wisdom teeth removal
Wisdom teeth, or third molars, are the last teeth to develop and emerge in the mouth. This usually occurs during the mid to late teen years, and there is often not enough room in the mouth to accommodate these teeth. When they push and shove for room to erupt, they can grow at awkward angles or towards your other healthy teeth, causing the wisdom teeth to be impacted. If left untreated, oral health complications such as infection, cysts, pain, and swelling can occur.
Dr. Fross can safely remove your or your child's wisdom teeth in the safety and comfort of our office. When you come to our practice to treat wisdom teeth, you can expect excellent service and exceptional care for your whole family. We also offer anesthesia and sedation options, so you can remain comfortable and at ease during your procedure.
Ready to enroll?
Save the future by enrolling today
By preserving your child's stem cells with Stemodontics, you are joining thousands of forward-thinking people who have taken control of their family's future health.