About provider
Pacific Northwest Oral & Maxillofacial Surgeons provides their patients with the full scope of oral and maxillofacial procedures. All of their oral surgeons have years of advanced surgical training and experience, and they ensure that their patients receive optimal results and comfortable treatment by using cutting-edge surgical techniques in their state-of-the-art facilities.
Auburn
309 2nd St SE,
Auburn, WA 98002
Federal Way
2345 SW 320th St,
Federal Way, WA 98023
Renton
601 S Carr Rd #300,
Renton, WA 98055
Maple Valley
26808 Maple Valley Black Diamond Rd SE,
Maple Valley, WA 98038
Puyallup
8012 112th St Ct E Suite #260,
Puyallup, WA 98373
Website
Stemodontics certified
Pacific Northwest Oral and Maxillofacial Surgeons has Stemodontics-certified staff members who are ready to assist in the collection and storage of stem cells through Stemodontics.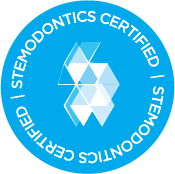 Ready to enroll?
Save the future by enrolling today
By preserving your child's stem cells with Stemodontics, you are joining thousands of forward-thinking people who have taken control of their family's future health.