About provider
Los Angeles Center for Oral & Maxillofacial Surgery offers the full scope of oral and maxillofacial surgery care. Their custom-designed facilities in Los Angeles, CA, are here to make sure their patients have the best experience possible. In addition, their office in Los Angeles has an attached surgery center that is Joint Commission accredited for having the highest standards of sterilization, anesthesia administration, and general surgical safety practices.
Los Angeles
2080 Century Park E #610,
Los Angeles, CA 90067
Website
Stemodontics certified
Los Angeles Center for Oral & Maxillofacial Surgery has Stemodontics-certified staff members who are ready to assist in the collection and storage of stem cells through Stemodontics.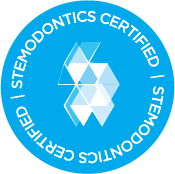 Ready to enroll?
Save the future by enrolling today
By preserving your child's stem cells with Stemodontics, you are joining thousands of forward-thinking people who have taken control of their family's future health.