About provider
The team at Greater Charlotte Oral & Facial Surgery works hard to ensure patients receive the highest level of care with the latest techniques and technology. When choosing an oral surgeon in the greater Charlotte area or the Fort Mill area, all patients want to find a surgical team that they feel comfortable with and that they trust to provide exceptional care. Dr. Amir Marashi, Dr. Jesse Ricciuti, and their highly skilled surgical and office staff are a competent, caring oral surgery team who understand the uncertainty, worry, and stress that any oral surgery procedure can cause.
Steele Creek
10935 Winds Crossing Dr Suite 400,
Charlotte, NC 28273
Pineville
10042 Park Cedar Dr Suite B,
Charlotte, NC 28210
Fort Mill
9787 Charlotte Hwy Suite 100,
Fort Mill, SC 29707
Gastonia
527 S New Hope Rd,
Gastonia, NC 28054
Website
Stemodontics certified
Greater Charlotte Oral & Facial Surgery has Stemodontics-certified staff members who are ready to assist in the collection and storage of stem cells through Stemodontics.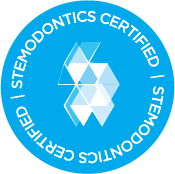 Ready to enroll?
Save the future by enrolling today
By preserving your child's stem cells with Stemodontics, you are joining thousands of forward-thinking people who have taken control of their family's future health.